Le tendenze unghie primavera estate ci stupiscono con manicure 3D, applicazioni gioiello, perle e glitter, nail art con unghie stiletto e smalti in colorazioni sgargianti. Tornano anche trendy le unghie naturali corte con semplici nail art e gli smalti nude accanto all'intramontabile smalto rosso! Scopriamo insieme tutte le tendenze unghie che arrivano direttamente dalle sfilate di moda e dalle nuove collezioni smalti dei marchi più famosi!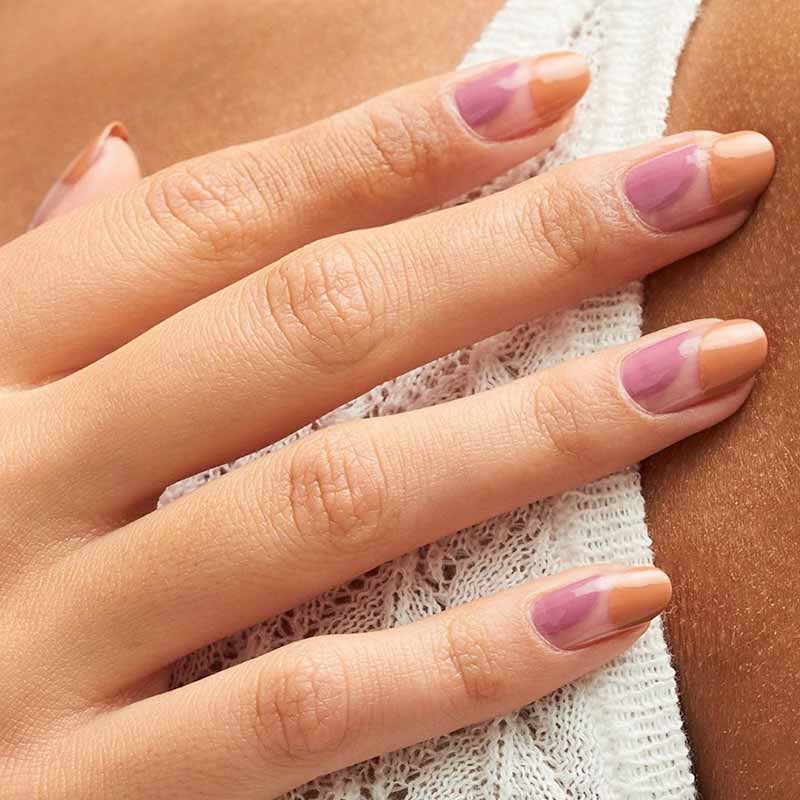 TENDENZE UNGHIE PRIMAVERA ESTATE
Nail art gioiello, smalti metallizzati, applicazioni 3D e decorazioni geometriche sono tra le tendenze unghie estate più popolari per la stagione calda. Le unghie ovali e le unghie a mandorla continuano a essere la scelta più gettonata, ma anche le unghie stiletto rivivono un momento importante. Gli smalti fluo lasciano il passo a intense sfumature di rosso, mentre loghi, motivi astratti e dettagli a tema natura danno carattere alle manicure più sbarazzine. Ma la moda unghie più fashion per le nail art vede protagoniste anche le unghie trasparenti!
UNGHIE GIALLE
In vista dei mesi caldi spopolano nelle nuove collezioni gli smalti gialli in diverse tonalità briose e solari! Nuance cariche e vivaci caratterizzano gli smalti OPI, Chromat punta a stupire con accenti anni '80 di giallo fluo, mentre per chi ama toni più tenui e bon ton ci sono gli smalti Essie giallo banana. Tonalità perfette sia per manicure a tinta unita che con elementi cromatici a contrasto in viole, nero e non solo! Date uno sguardo alle più belle collezioni di smalti primavera estate nel nostro approfondimento.
UNGHIE CON PERLE
Tra i trend unghie primavera più interessanti torna la nail art con perle, in versioni originalissime. Nails by Mei firma per Adeam una variante innovativa della accent nail art, con una base di smalto nude su cui gocce trasparenti si alternano a perle e inserti gioiello. Le perle tornano anche a decorare le unghie corte scelte per impreziosire i look di Simone Rocha, dalla base in un delicato rosa cipria.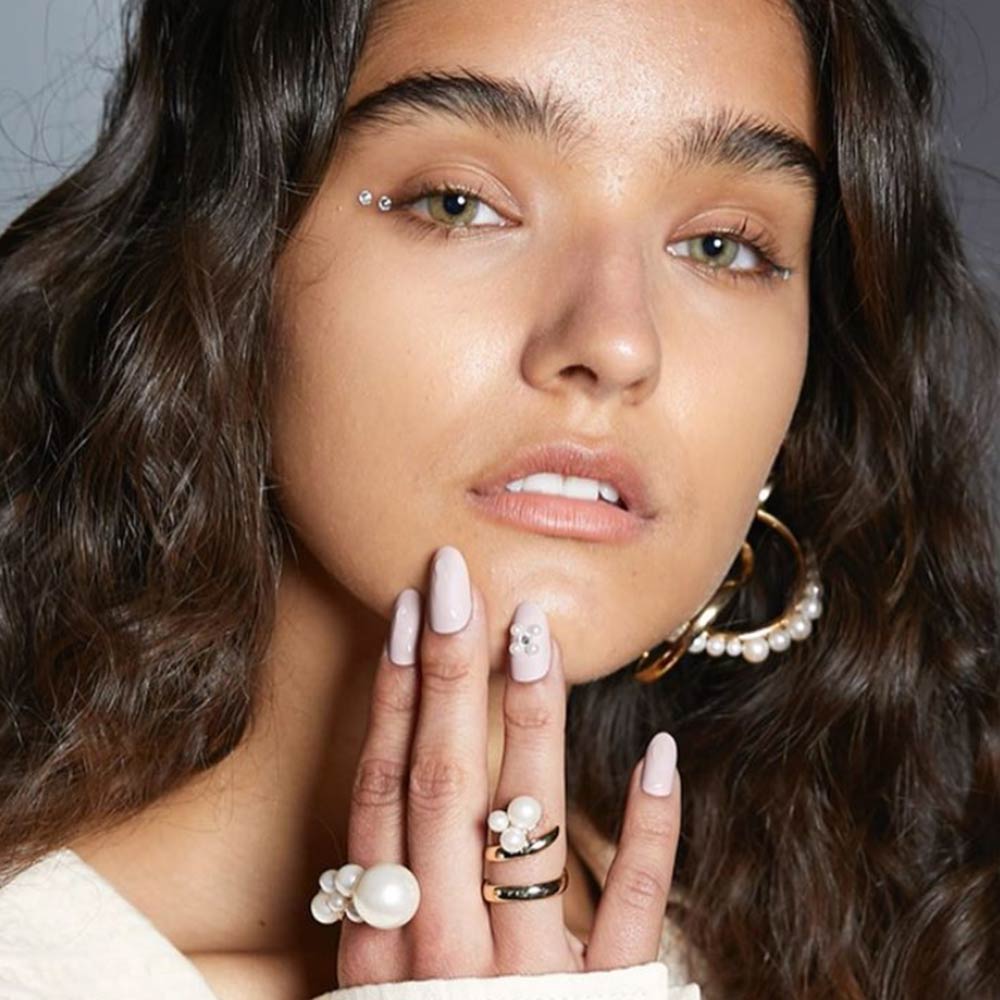 UNGHIE PRIMAVERA CON SMALTO CORALLO E SALMONE
Tra le unghie colorate e pastello più chic ci sono quelle in sfumature calde di corallo e salmone, nuances che troviamo in scena da Kate Spade, usate da Rita Remark per impreziosire le unghie corte quadrate e ovali. Sfumature intense che sanno già di vacanze sono anche il cuore della collezione di smalti OPI primavera Mexico City, dai toni carichi ai colori sorbetto più eleganti.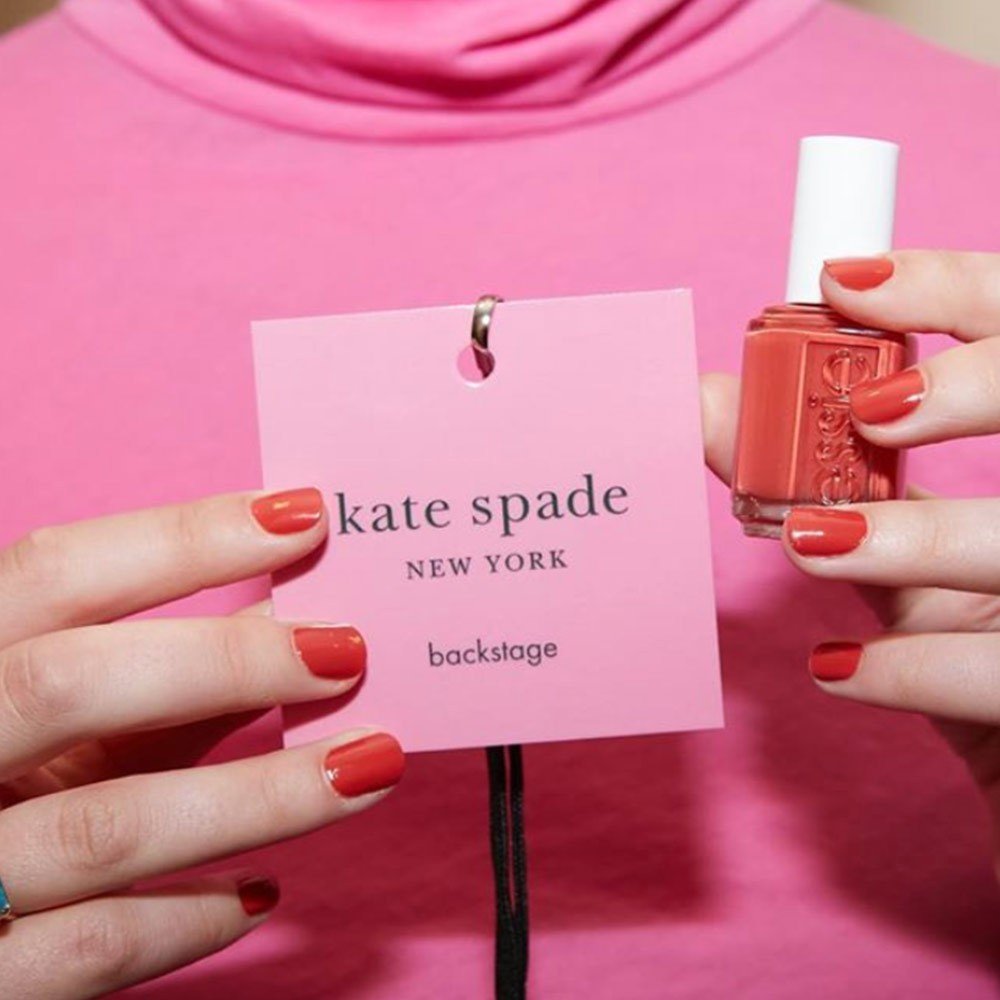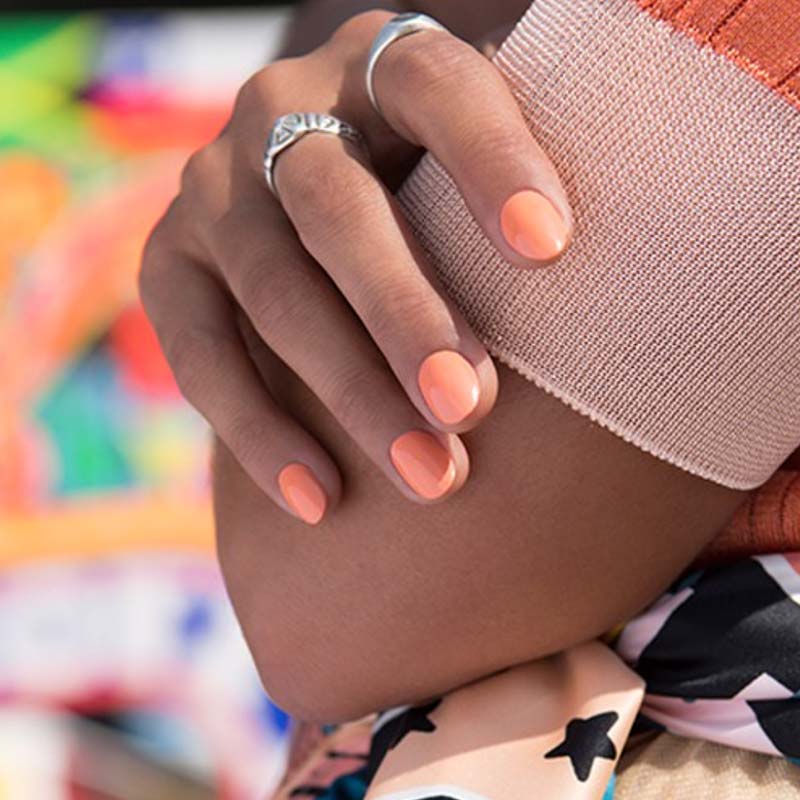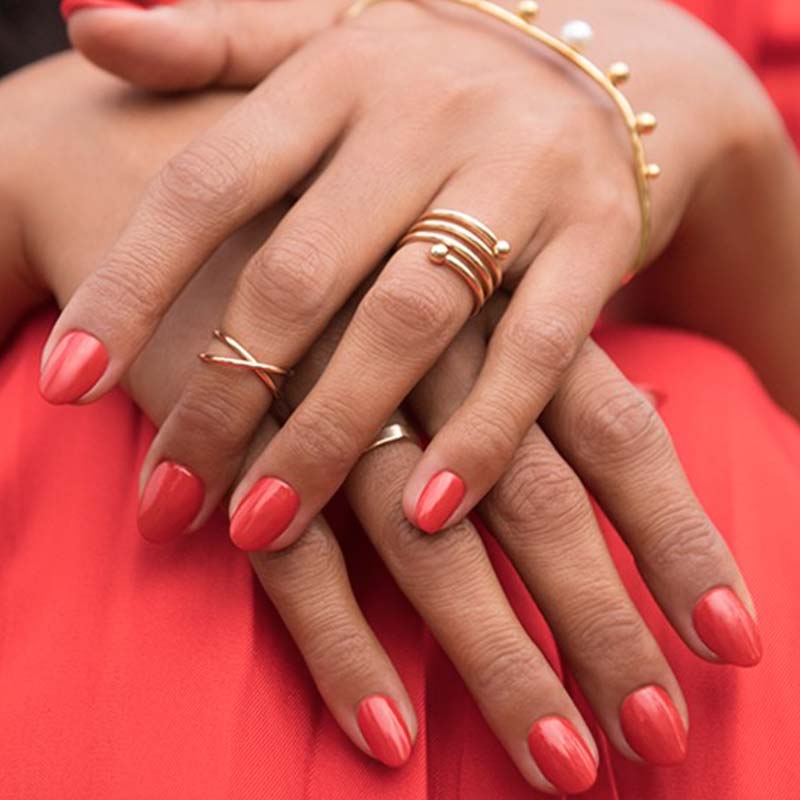 UNGHIE DECORATE SOLO IN PARTE
Uno dei trend più interessanti della stagione è quello delle unghie decorate solo in parte, pensato per le unghie naturali. Infatti, come ci mostra tra gli altri Sally Hansen, si parte dalla base di uno smalto trasparente e si aggiungono strisce colorate, lunette in stile french manicure e altre decorazioni solo su una parte dell'unghia. Più grintose le nail art con elementi animalier di Hannah K. Fischer, ma per chi cerca qualcosa di meno estroso ecco le nail art bicolore di Hannah K. Fischer. Ricordate però che per questo tipo di nail art le cuticole devono essere perfette! Se vi piace questo trend scoprite tutte le altre tendenze nail art dell'anno da non perdere!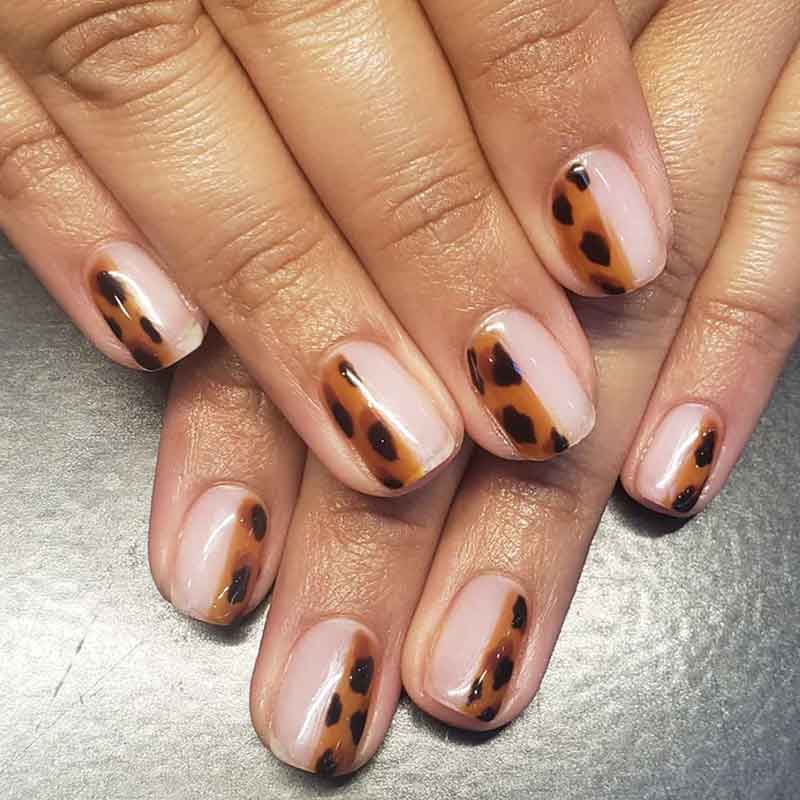 COLORE UNGHIE ARGENTO E GLITTER
Per chi vuole dare un tocco giocoso alla propria manicure i glitter e i dettagli argento sono la soluzione più glamour. Si va dagli accenti glitter su base rosa o nude agli smalti glitterati multicolor visti in passerella per Marc Jacobs cui si sono alternate nail art in stile half moon manicure con base blu. E per chi ama le unghie lunghe, ecco le manicure silver di Julien Macdonald con smalto olografico argento.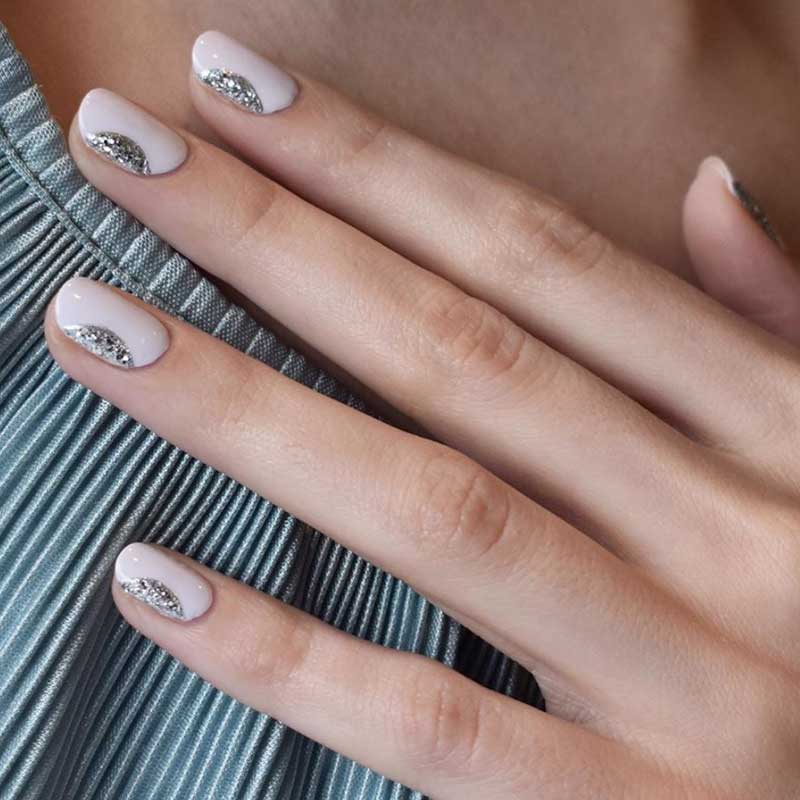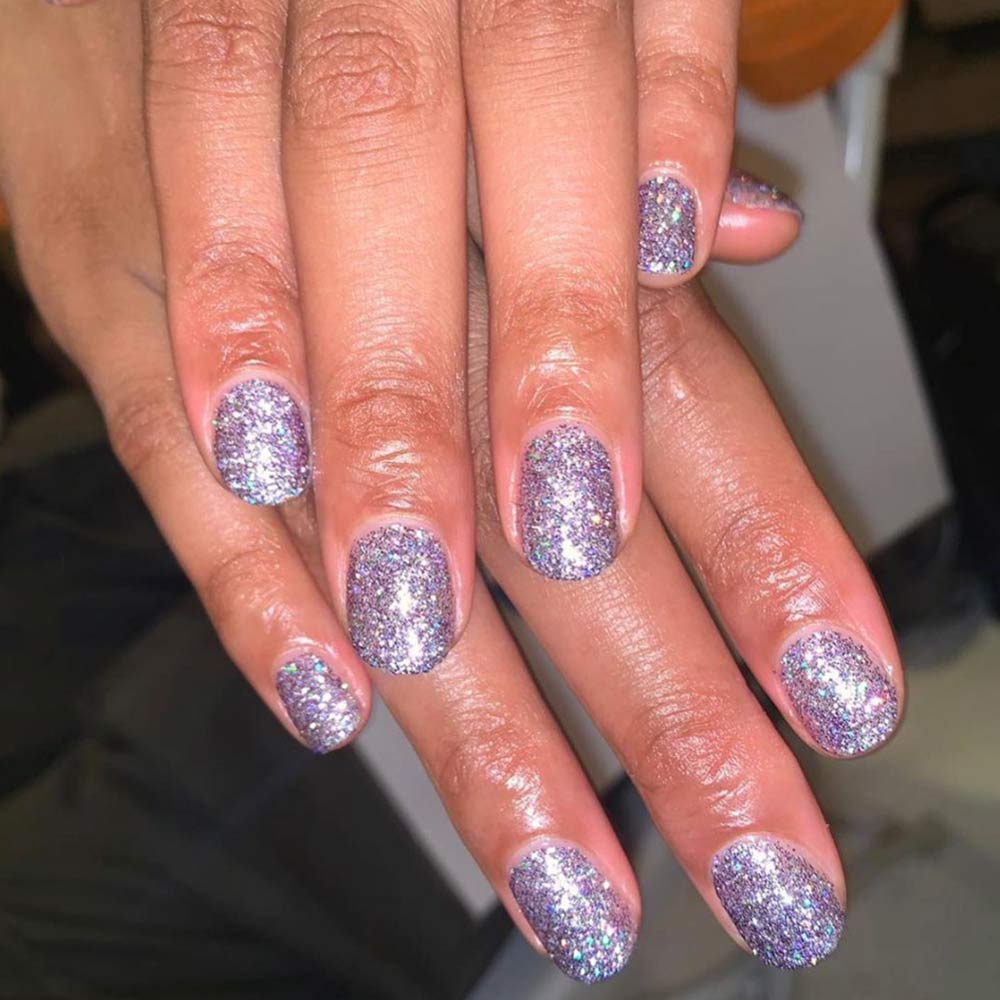 UNGHIE VIOLA E SMALTO LAVANDA
Tra i colori moda del momento si ritagliano uno spazio importante le diverse gradazioni di viola, dai toni scuri tendenti al malva scelti da Butter London alle sfumature più intense di violetto vivacizzate da inserti e dettagli in micropittura. Non mancano tra le nuances must have sfumature chiare di color lavanda e lilla, anche mixate con altri colori pastello come si è visto in passerella da Paul and Joe Paris.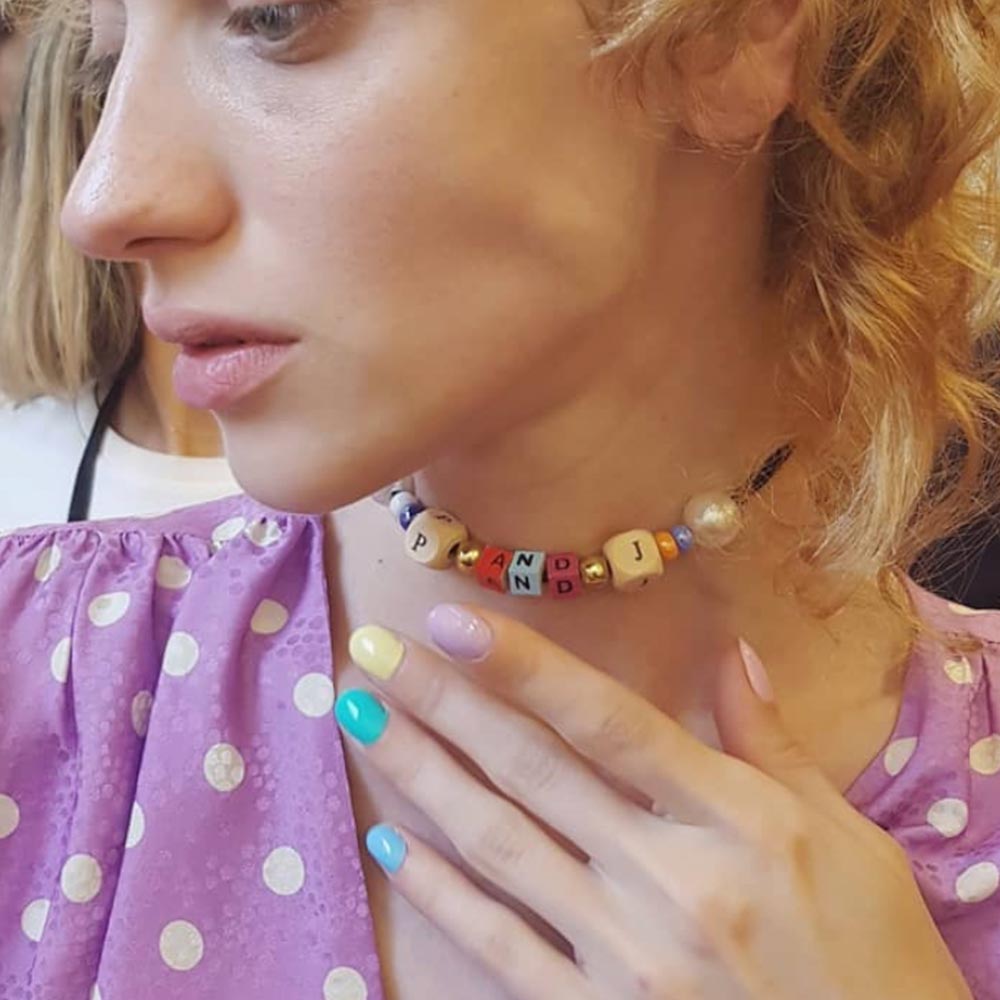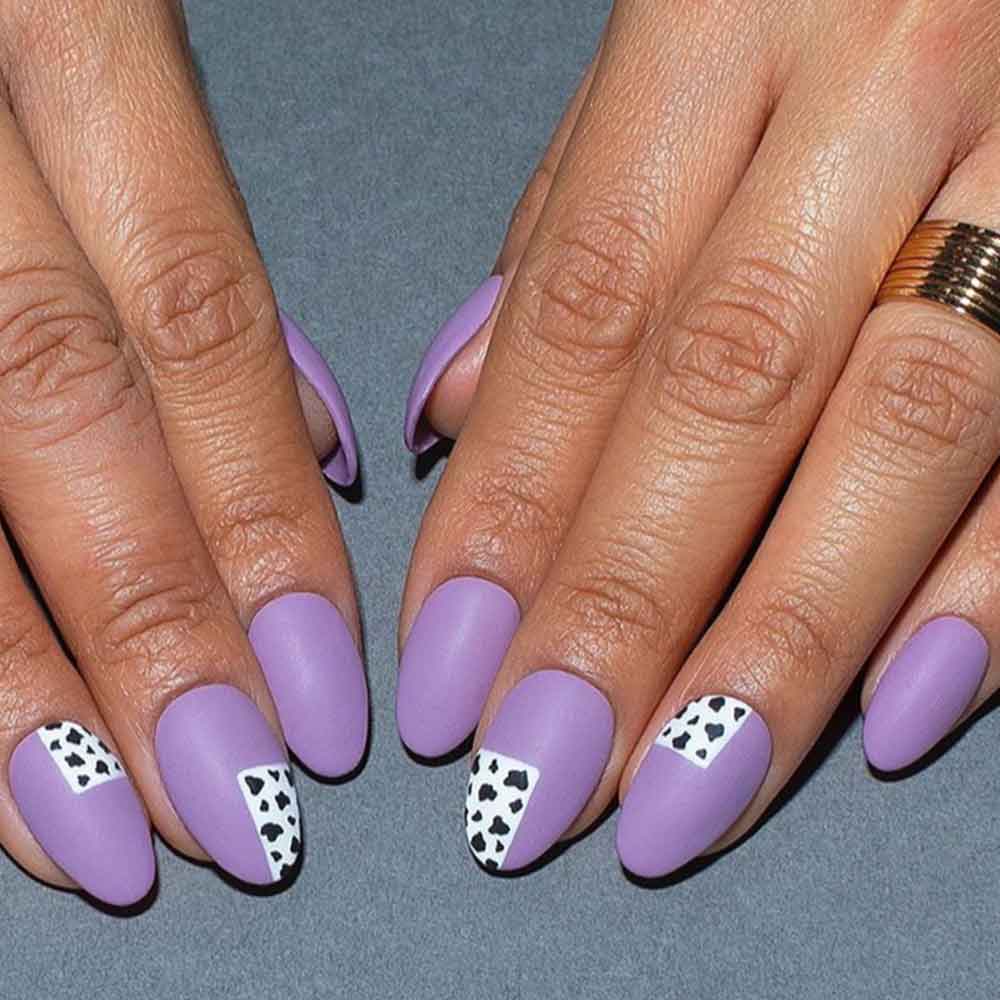 SMALTI NUDE
Amanti dello smalto chiaro e delle tonalità nude più neutre? Sono diverse le proposte di manicure semplici e raffinate che ci arrivano dalle passerelle. Il color perla è la scelta di Luisa Spagnoli per look dall'impronta molto sofisticata, mentre gli smalti nude rosati dominano la scena da Kate Spade e Michael Kors. Essie lancia la nuova linea di smalti Expressie ad asciugatura rapida e propone un rosa carne bellissimo su mani scure o abbronzate.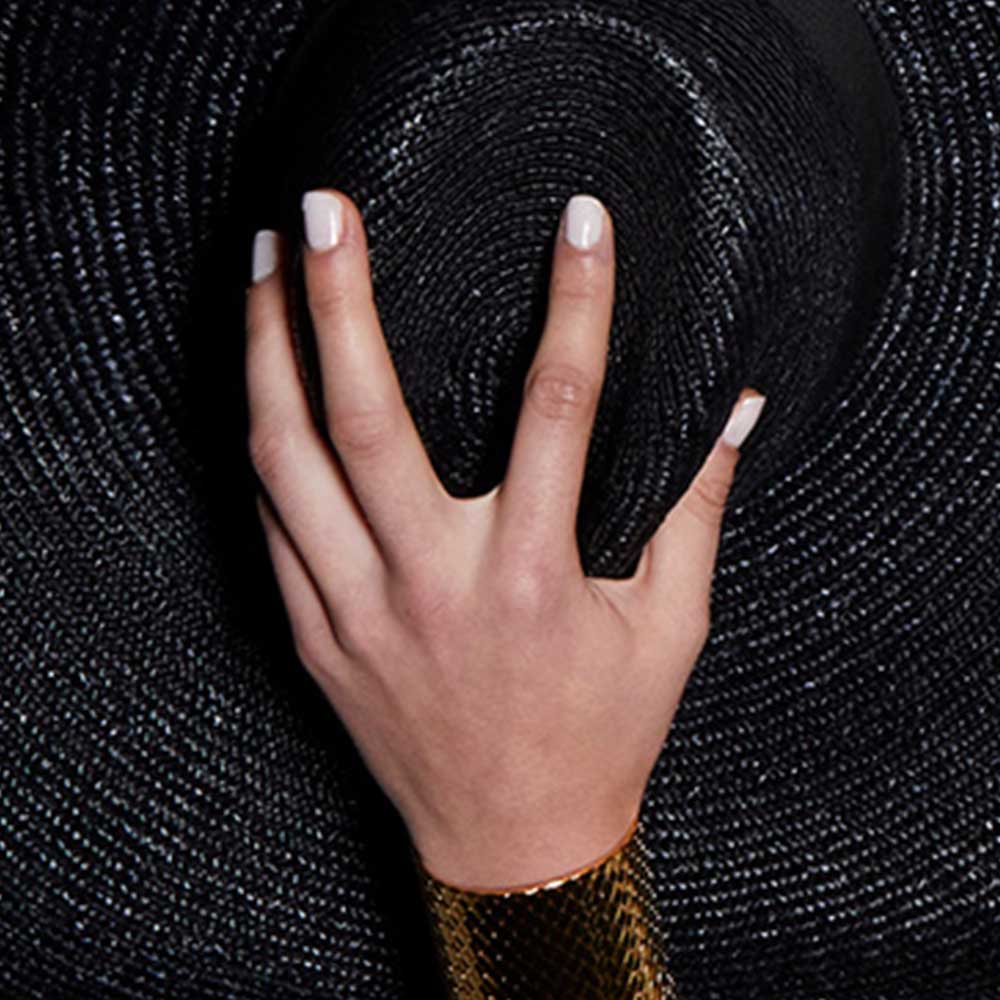 NAIL ART CON DISEGNI KAWAII E DECORAZIONI UNGHIE 3D
Come ogni anno, non mancano sperimentazioni più eccentriche, a cominciare dalle nail art con disegni kawaii e decorazioni unghie in rilievo. Miss Pop Nails realizza per Marc Jacobs briose manicure con disegni di animali, maialini e paesaggi. E se questi look non vi sembrano abbastanza stravaganti, tornano in scena le nail art 3D, con fiori, cuori, fiocchi e persino piccoli animaletti come cagnolini e coniglietti!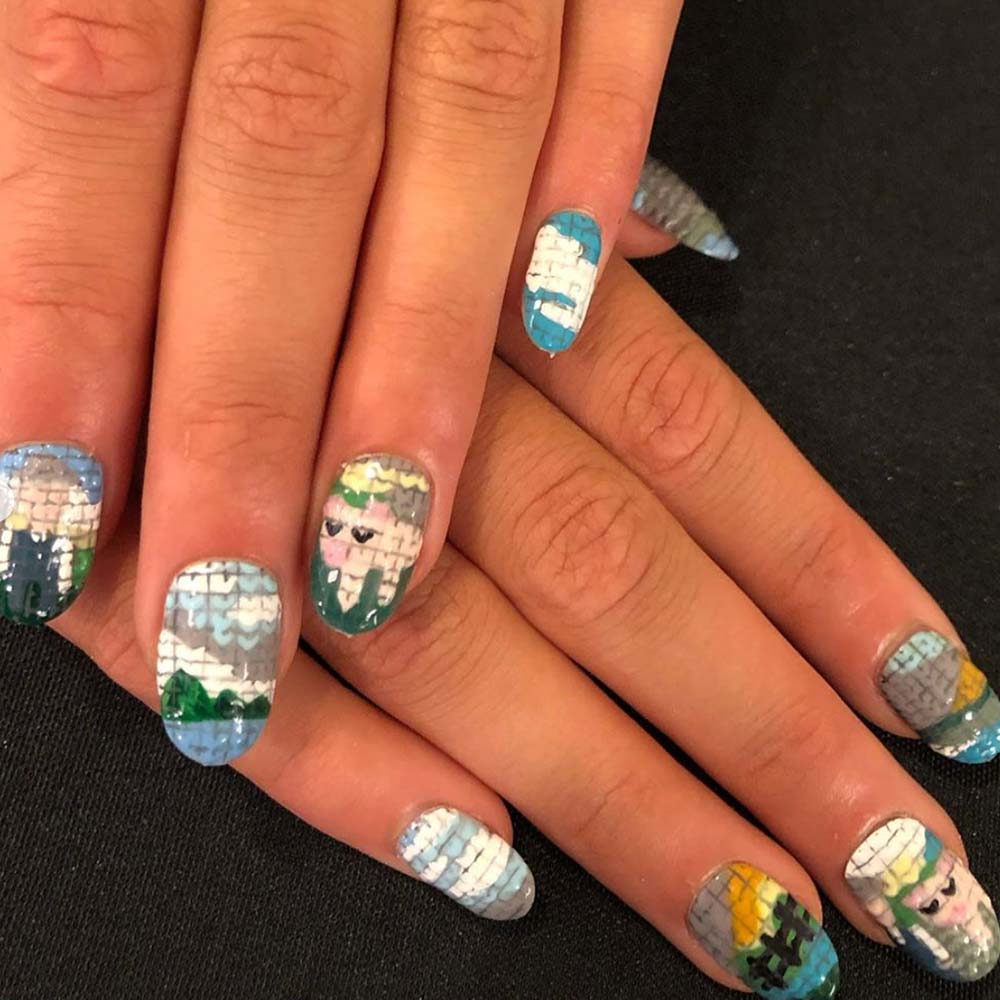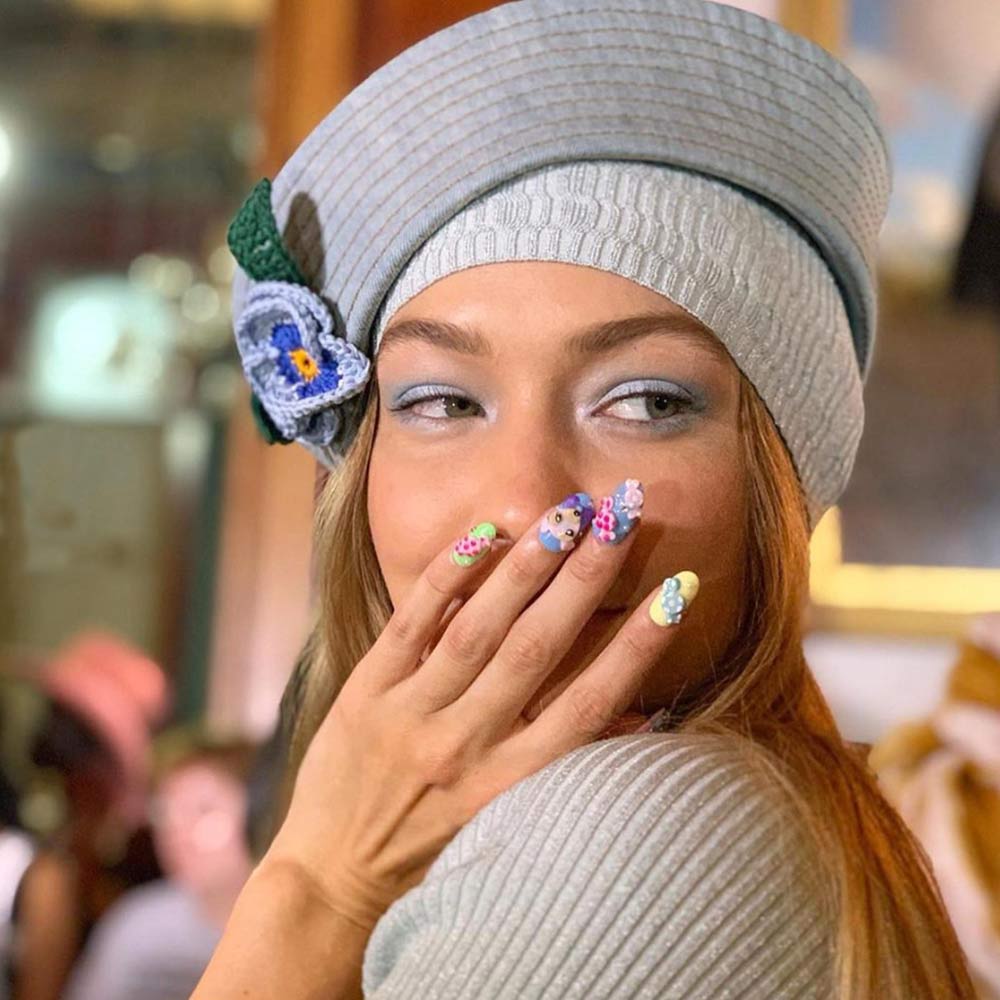 UNGHIE ESTATE CON NAIL ART COLORATE
Dalle nail art con disegni astratti in colorazioni accese realizzate da Miss Pop Nails per Jeremy Scott alle french manicure con base trasparente e lunetta a contrasto di Sally Hansen, fino alle nail arte con unghie che sfoggiano tutte un colore diverso, la parola chiave per la bella stagione è osare!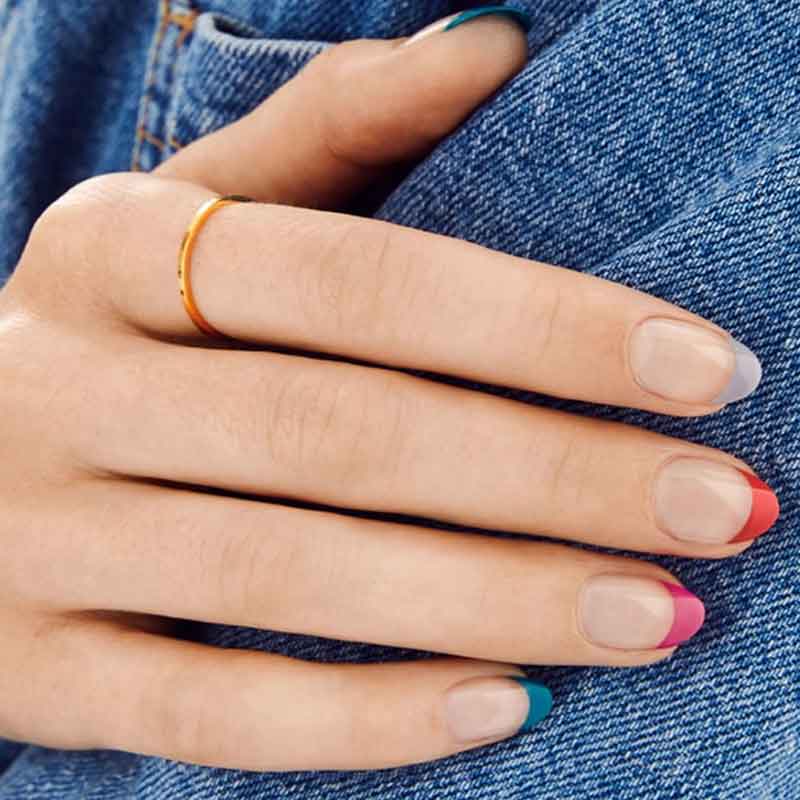 UNGHIE ROSSE E BORDEAUX
Un classico intramontabile, le unghie rosse vengono realizzate in un range che spazia dall'amaranto al borgogna più caldo fino al bordeaux, a tinta unita o con disegni a contrasto. Il rosso fuoco spennellato da Beatrice Eni dà un tocco più sofisticato alle unghie stiletto più affilate. Un trend da tenere d'occhio è poi quello del rosso scuro tendente al marrone, la scelta di Naomi Nails per dare carattere ai look di Tommy Hilfiger.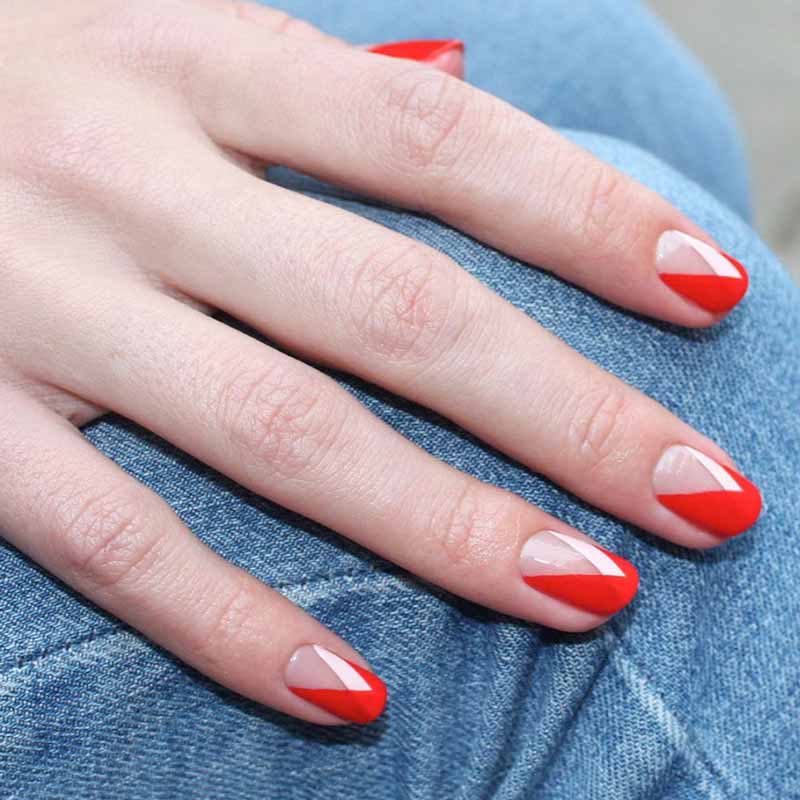 FRENCH MANICURE E FRENCH INVERSA
Un evergreen intramontabile, la french manicure, torna in versioni inedite, a cominciare da quella con base nuda, mezzaluna verde e dettagli glitter argento e neri all-over! Lady Fancy Nails firma per Chromat nail art con logo che scorre su quasi tutta la superficie, mentre con la half moon manicure, o french inversa, tornano protagonisti i glitter multicolor abbinati a toni neon o a sfumature intense di blu cobalto.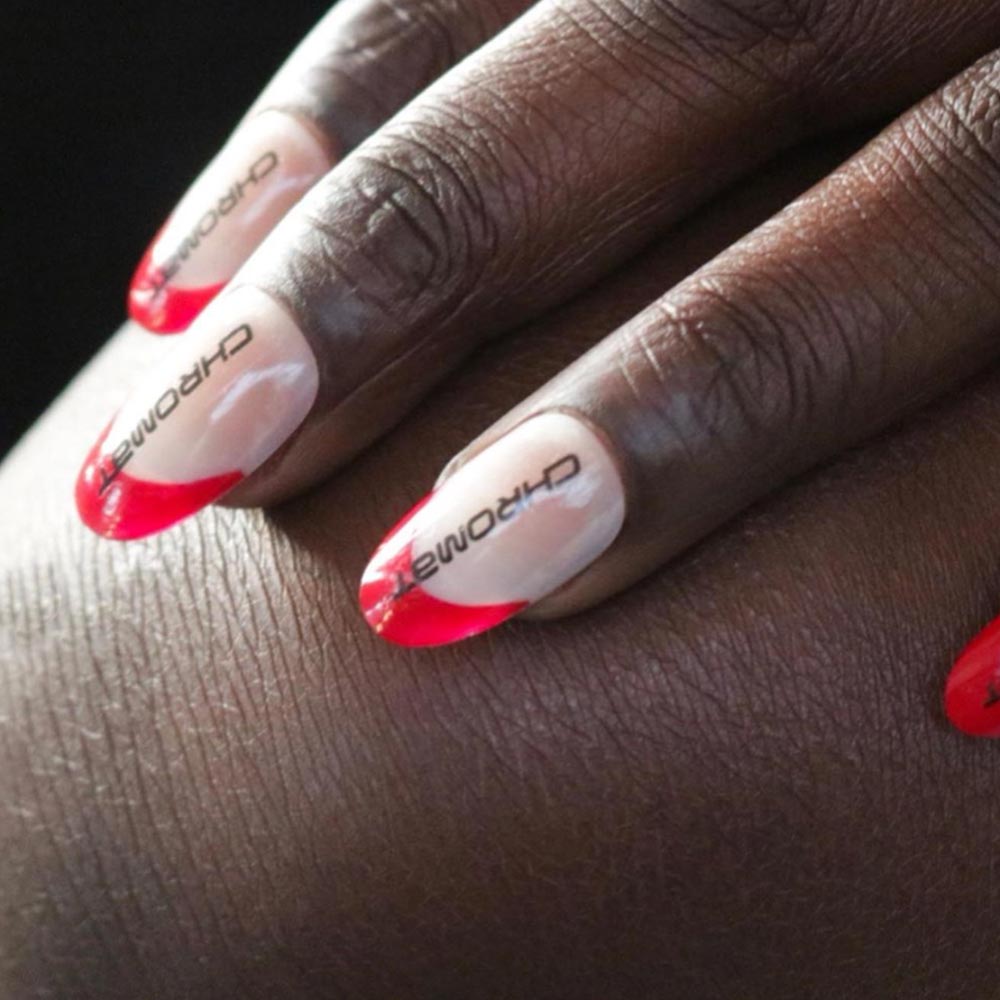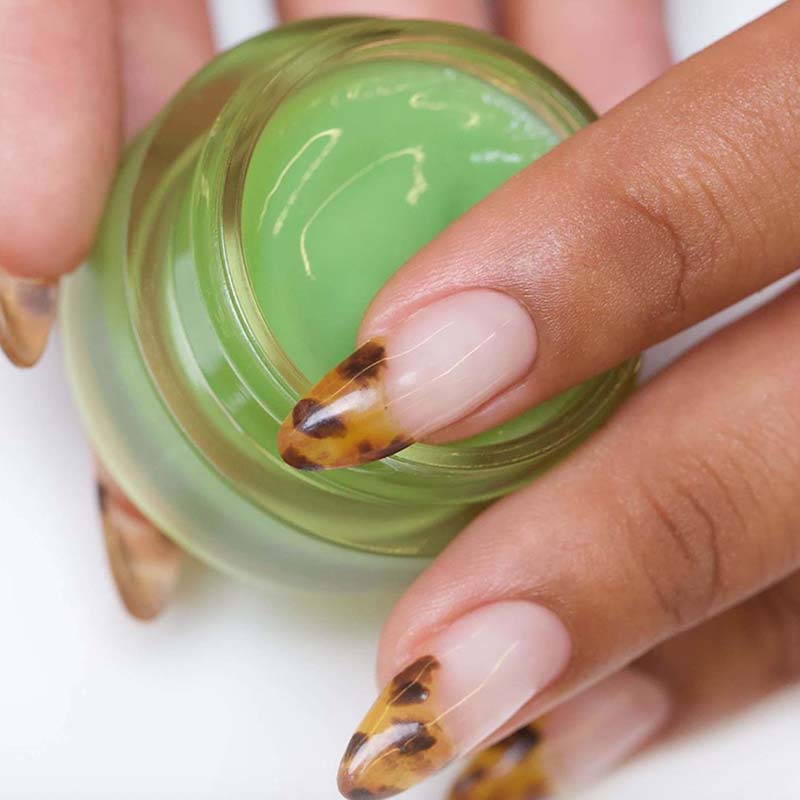 NAIL ART GEOMETRICHE
Siete amanti delle unghie a pois ottenuti con il dotter? Arrivano le varianti check a quadri e quelle in color block più stravaganti! Quest'ultimo è il caso delle lunghissime unghie quadrate curate da Naomi Nails per la sfilata di Akeem Smith, vere e proprie creazioni artistiche! Mentre da Rouland Mouret si respira aria d'estate con le vivaci nail art a onde multicolor quasi dall'effetto marble.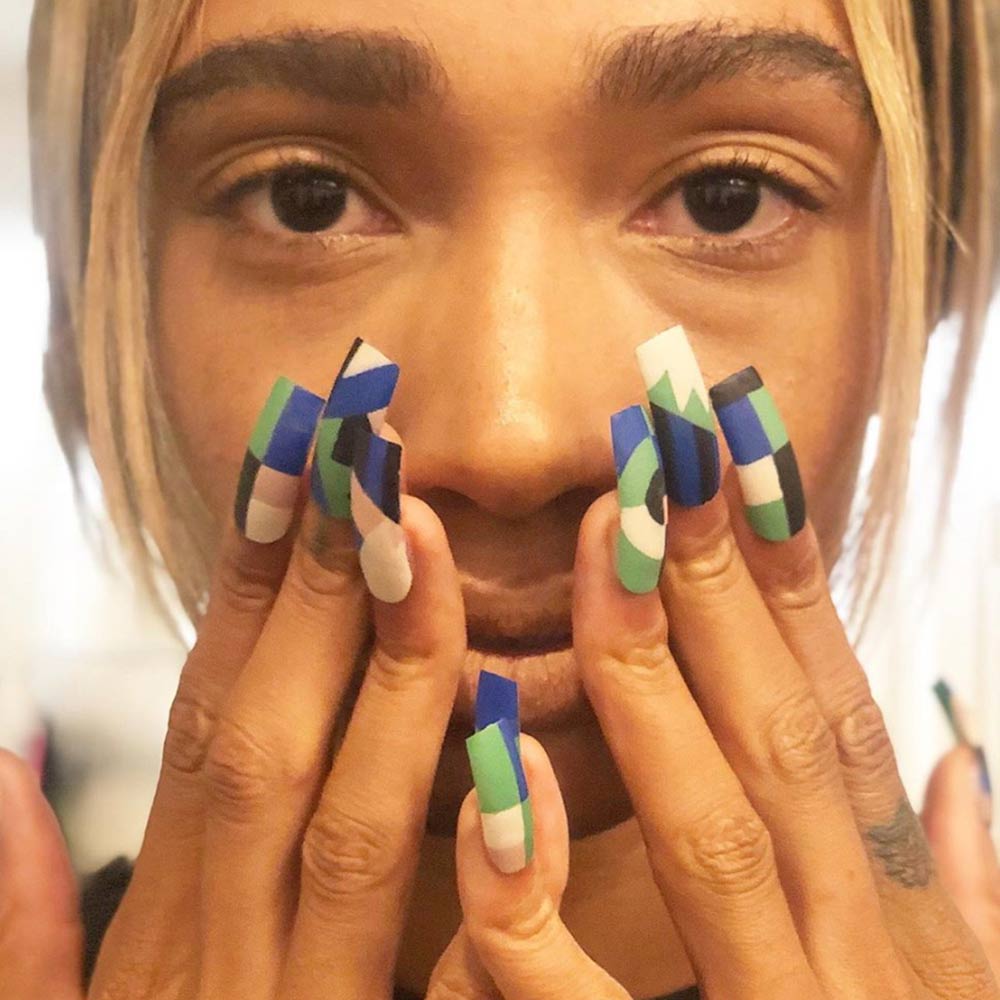 UNGHIE GIOIELLO
Ma anche nella prossima stagione calda si ritagliano un posto importante le unghie gioiello, adorate dalle star e dalle influencer. Decorazioni unghie oro con diamanti sono le applicazioni 3D scelte per le manicure di The Blonds realizzate da Cnd World. Per chi preferisce uno stile più bon ton dagli accenti vintage Nails by Mei propone le sue incredibili manicure a forma di cammei, con tanto di decorazioni dorate a cornice! Tocchi gotici più decisi per le nail art con smalti neri opachi impreziosite da grandi applicazioni di rose in tinta, ma tra le più estrose troviamo le french manicure con catenine gioiello pendenti di Naomi Nails Nyc. Originalissime, ma quanto saranno comode?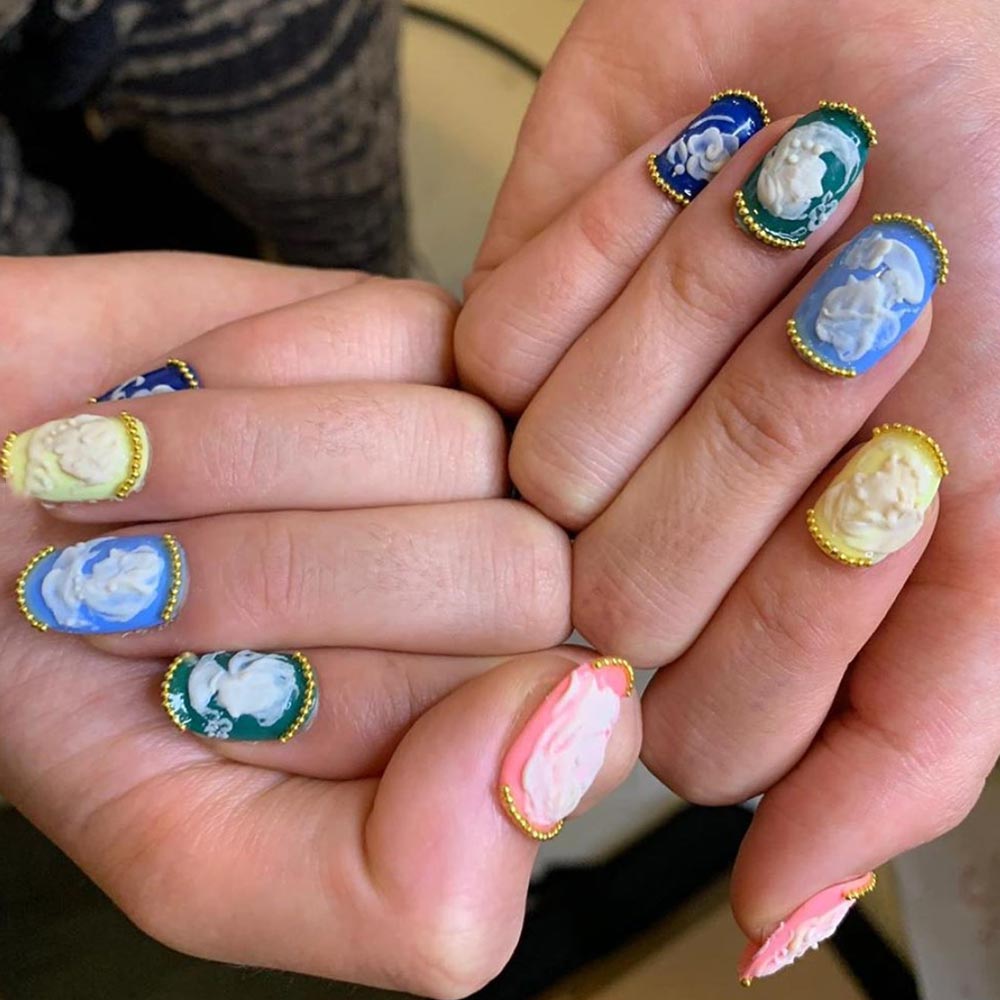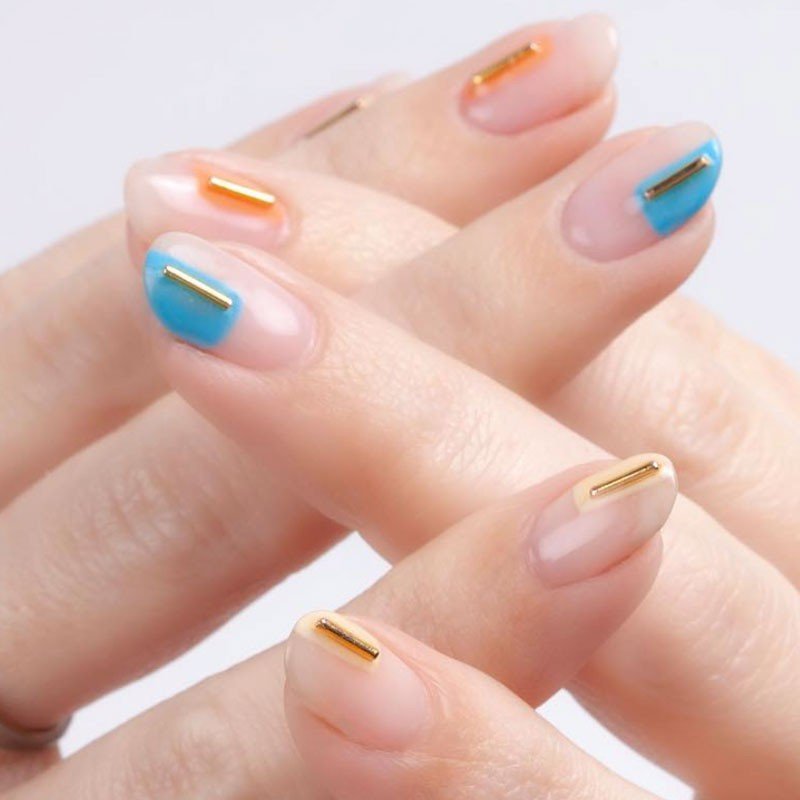 TENDENZA UNGHIE ROSA CHIARO
Per chi preferisce look più romantici e preppy, ecco anche le deliziose nail art in sfumature di rosa chiaro. Faby ci propone una tonalità di rosa cipria molto chic con il suo nuovo smalto opaco "Ciao Bella", mentre il bellissimo "Fil Beige" della collezione Harmonies è perfetto per realizzare unghie da sposa raffinate. Morgan Taylor premia ancora una volta gli smalti lucidi e chiama la sua tonalità primaverile "Call by Blush". Più particolari le nail art rosa e bianche di Paintbox Nails e per avere una marcia in più ecco le nail art rosa e oro più raffinate di Sally Hansen.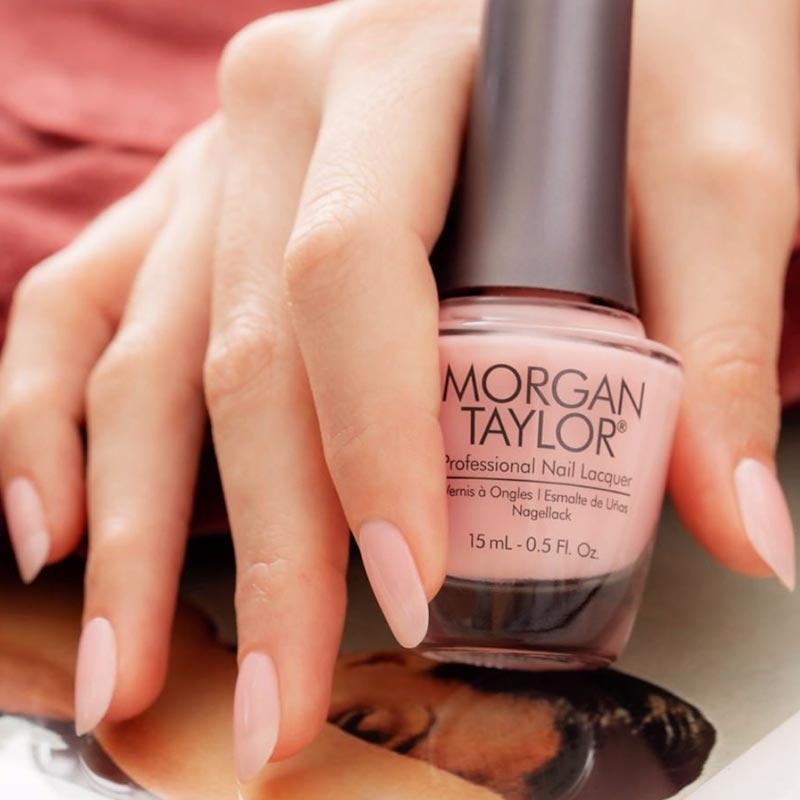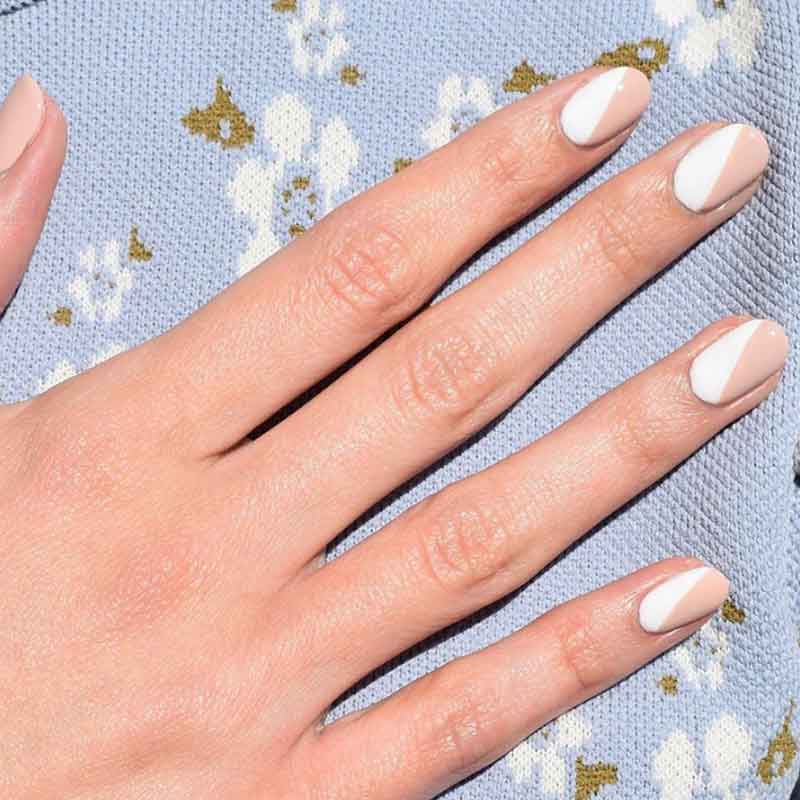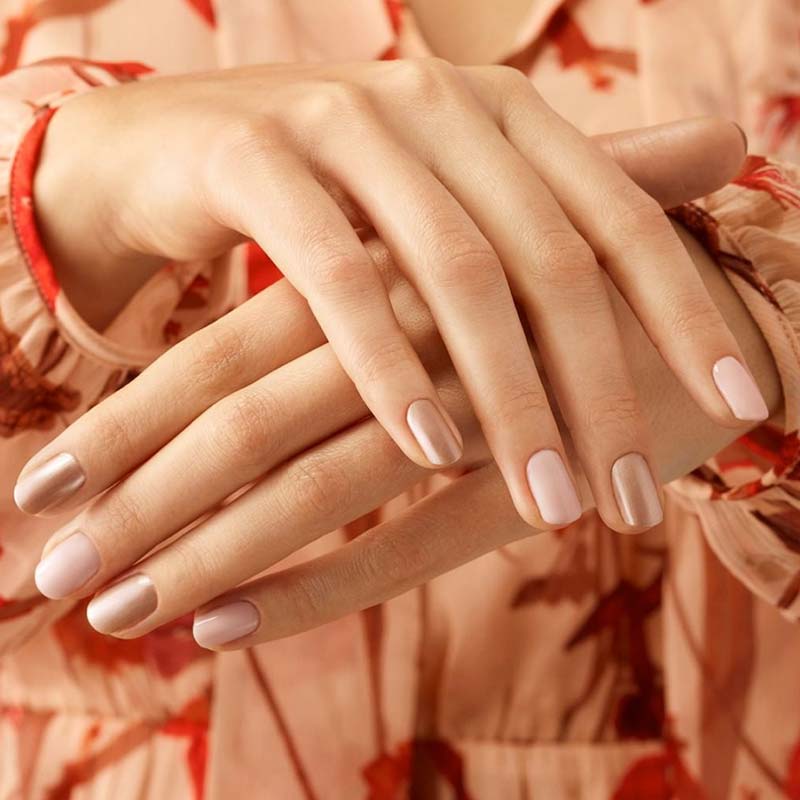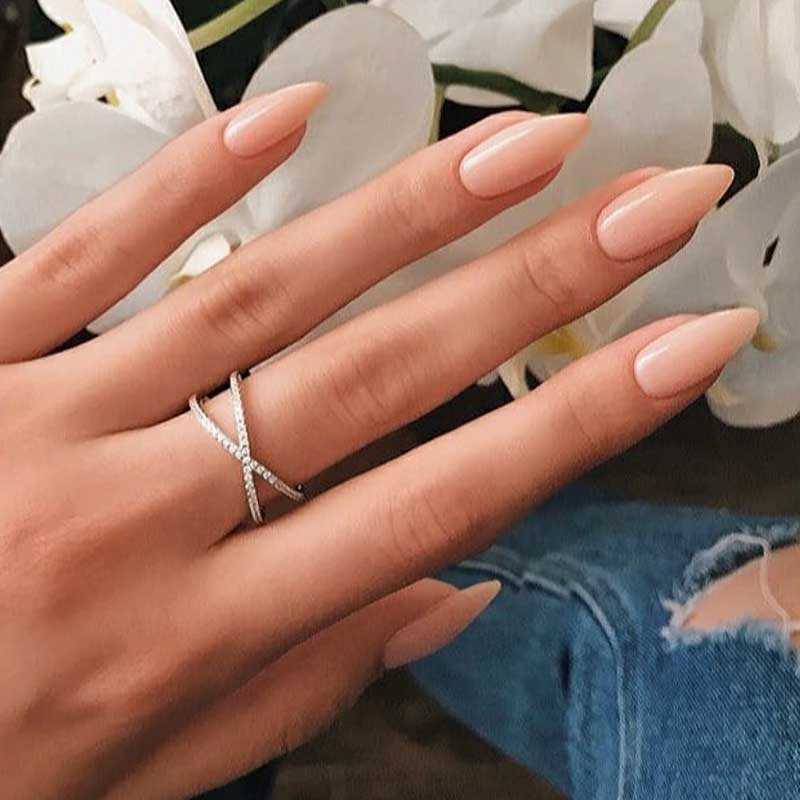 Cosa ne pensate delle tendenze unghie per la prossima stagione calda? Quali sono le vostre nail art preferite? Scrivetelo nei commenti!
---
SCOPRITE TUTTE LE TENDENZE DELLA STAGIONE E LE NOVITA' UNGHIE: